ADMINISTRATION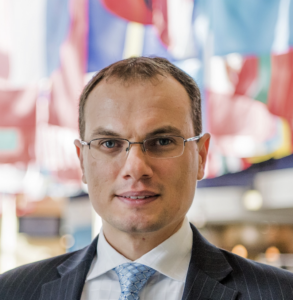 David Di Maria, Ed. D.   Senior International Officer & Associate Vice Provost for International Education
(dimaria@umbc.edu / 410-455-4798)

Dr. Di Maria assumed the newly created role of Senior International Officer and Associate Vice Provost for International Education in 2017. In this capacity, he promotes and advances the international dimensions of teaching, research and service by working collaboratively with administrators, faculty, staff, students and community leaders to create global engagement opportunities that align with UMBC's mission, vision and strategic goals.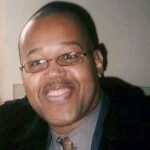 Arthur Brown   Program Administrative Specialist
(abrown@umbc.edu / 410-455-1770)
Arthur has been with UMBC since 1998, he started his career as an administrative assistant for the Undergraduate Admissions office.  He transferred to the International Services Office in 2005.  As a Program Management Specialist, his duties include being the initial contact for international students and international faculty members.  He also serves as an ARO and DSO for the campus.  Arthur enjoys interacting with the international population on campus.  He got his first taste of travelling abroad in the United States Navy.  In his spare time Arthur loves taking road trips throughout the country and trips abroad.   In the office he loves joking with the students and helping them with their needs.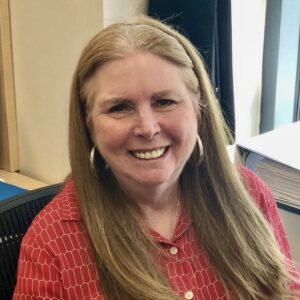 Wanda D. Meinschein   Business Specialist
(wmeinsch@umbc.edu / 410-455-1812)
Wanda has been at UMBC since 2014 in various part-time positions and with the Center for Global Engagement since February of 2020 where she helps develop, manage, reconcile, and analyze budgets for CGE and Education Abroad.  She began her career in higher education at Louisiana State University and has worked at several other institutions of higher learning.  She has a degree in Business Administration with a double concentration in Finance and Management from Notre Dame University of Maryland.  She has traveled extensively with her husband and daughter both domestically and internationally. In her spare time, she enjoys scrapbooking, reading, learning to play the guitar, and training her Portuguese Water Dog, Olive (aka Terrapin's Shaken not Stirred).
---
INTERNATIONAL PARTNERSHIP

Adam Holden   International Partnerships Coordinator
(aholden1@umbc.edu / 410-455-5802)
Adam joined UMBC in 2018 and serves as the inaugural International Partnerships Coordinator. In this role, Adam serves as UMBC's primary contact for internal and external constituents engaged in international partnerships. These partnerships promote and advance the international dimensions of teaching, learning, research, and service at UMBC.
---
EDUCATION ABROAD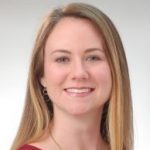 Caylie Middleton   Associate Director
Caylie is responsible for overseeing Education Abroad at UMBC.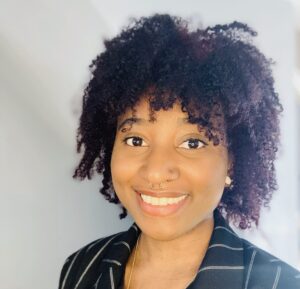 Alicyn Curtis   Education Abroad Advisor
(acurtis1@umbc.edu / 410-455-8175)
Alicyn Curtis is the Education Abroad Advisor at UMBC. She graduated from UMBC with a degree in Modern Languages and Linguistics: Korean focus. She taught English in South Korea to young students from 2017 to 2020 before returning to the U.S. She speaks English, Korean, and is currently learning Japanese. She enjoys learning electric guitar, playing with her dog, and trying new foods."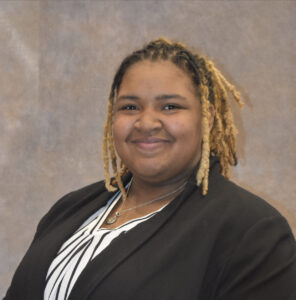 Brianna Brown,  Graduate Assistant
Brianna Brown s the Graduate Assistant for the Education Abroad office. She graduated from Mount St. Mary's University with a major in Communication and a French minor. Currently, she is pursuing her Master's in Intercultural Communication at UMBC. In her free time, she likes to play with her dog and study foreign languages. She speaks English, French, Korean, and is currently studying Chinese Mandarin.

---
ENGLISH LANGUAGE INSTITUTE
 – ADMINISTRATION –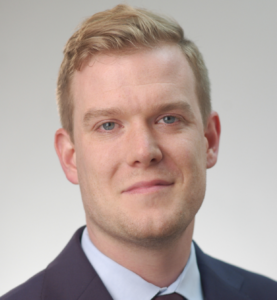 Ryan Sheldon, M.A.   Director
(sheldo1@umbc.edu / 410-455-1516)
Ryan Sheldon is proud to support all ELI students as they continue to work towards reaching their own personal, academic and professional goals. He began his career in ESOL in 2009 teaching young learners in South Korea and later Ecuador. Upon returning to the U.S., his studies brought him to Washington D.C. where he earned a CELTA and later would move up to Baltimore to pursue his M.A. in TESOL at UMBC. While studying, Ryan worked as an instructor and graduate assistant at the ELI where he discovered his passion for program development. First, he served as an Assistant Director at the ELI. Then, he worked at Notre Dame of Maryland University where his work focused on testing and evaluation, curriculum development, marketing, student services and advising, and faculty support before coming back to the UMBC ELI. Ryan also holds a degree in Electronic Media from Xavier University in Cincinnati and spent several years working in television news and cable media.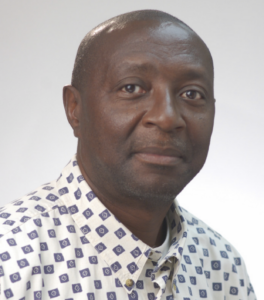 Georges Mushayuma, M.A.   Marketing Coordinator
(george8@umbc.edu / 410-455-2831)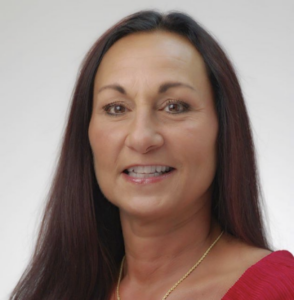 Josie Penn   Program Management Specialist
(jpenn@umbc.edu / 410-455-2328)
Josie Penn joined the ELI in 2000, after 12 years facilitating children's development by owning and operating a licensed childcare facility in her home. She prides herself on helping others achieve their goals. In April 2007, she received UMBC's Employee of the Quarter award in recognition of her work. In addition to her work at the ELI, Josie has taught aerobics for UMBC. She enjoys spending time with her family and friends, outdoor activities and traveling.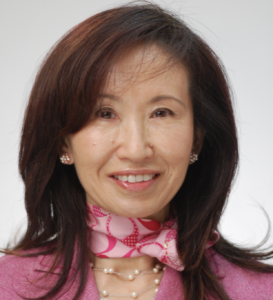 Kazumi Hasegawa, Ph.D.   Director of International Marketing & Business Development
(hasegawa@umbc.edu / 410-455-3640)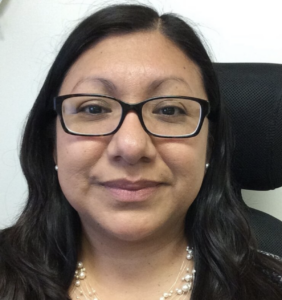 Sarita Foutz, M.A.   Program Coordinator
(sarita1@umbc.edu / 410-455-2697)
Sarita Foutz is originally from Oaxaca, Mexico. She has a degree in accounting and a professional license in public accounting from the University of Benito Juarez of Oaxaca, Mexico, and an M.A. from UMBC in instructional systems development. Before pursuing her M.A., Sarita began her studies at the ELI! Sarita has worked at the ELI for nearly 10 years.
 – INSTRUCTORS –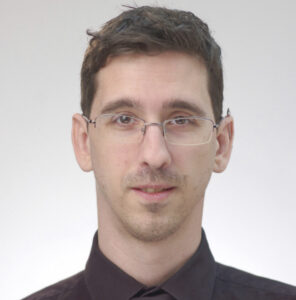 Christopher McKinnon, M.A.   Instructor
(christ29@umbc.edu / 410-455-2831)
Chris McKinnon began his career teaching English in Katowice, Poland where he spent six years teaching business English to adults. In 2007 he received a CELTA from the Lewis School of languages in Barcelona, Spain and began teaching young learners. After teaching children for another year in Spain, Chris returned to Eastern Europe to Prague, Czech Republic where he spent two more years teaching adults. Chris has a BA in Modern Languages and Linguistics and an MA TESOL. Chris speaks both Polish and English and has a great love for Polish culture.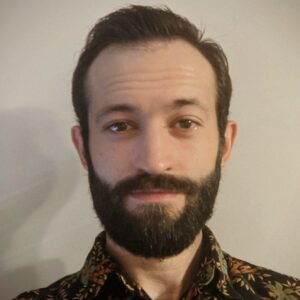 Grant Clifton   Writing Tutor & Graduate Assistant
(gclifto1@umbc.edu / 410-455-2831)
Grant Clifton is the writing tutor at the ELI. He is a graduate student in the TESOL program at UMBC and is part of the Shriver Peaceworker Fellows program. Prior to joining the ELI, Grant taught English in Indonesia for four years. Grant was also a Peace Corps volunteer in Indonesia from 2017 to 2019, where he taught English at a public high school.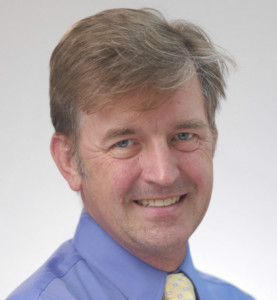 John Lundquist   Instructor
(christ29@umbc.edu / 410-455-2831)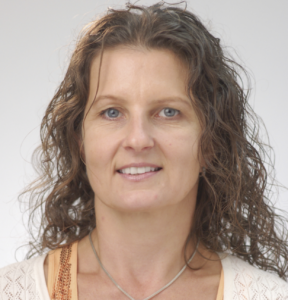 Kati Milter, Ph.D.   Instructor
(kmilter@umbc.edu / 410-455-2831)
Kati Milter holds a B.Ed. with an ESOL specialization and an M.A. in English from ELTE, Budapest, Hungary. Kati has more than 10 years' experience teaching English as a second language in her native country, and taught English literature and history at Janus Pannonius University in Pecs, Hungary before moving to the U.S. in 2000. Kati earned an M.A. in Telecommunications and a Ph.D. in Mass Communication from Ohio University, where she also taught undergraduate courses in advertising and communications. Specializations within her doctoral studies included adult education, applied technology, distance education, and blended learning. Kati resides in Catonsville with her husband, who teaches at Johns Hopkins University, and her two bilingual daughters.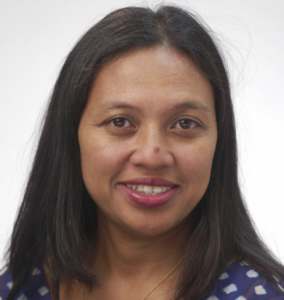 Landy Andriamiarisoa, M.A.   Instructor
(alandi1@umbc.edu / 410-455-2831)
Landy Andriamiarisoa is a certified teacher in her home country of Madagascar and has extensive experience in the ESOL field for over ten years. She has taught both English and French in many multicultural settings, such as Madagascar, South Africa, India, and currently is teaching in the U.S. (ELI UMBC).  She received her first Master's degree in English Education in 2005.  In 2009, she was awarded a Fulbright scholarship to pursue her graduate school in the US where she earned her second Master's in TESOL at UMBC.  She chose teaching as her career because she is outgoing and loves to work interactively with people in different multicultural settings.
---
FULBRIGHT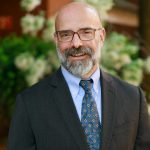 Brian Souders, Ph.D.   Associate Director & Fulbright Program Advisor
Brian has served as UMBC's Fulbright Program Advisor for student awards since 2009 and as Fulbright Scholar Liaison for faculty since 2020. In these roles he works with UMBC students, recent alumni, faculty and staff on all aspects of the Fulbright Program.
---
INTERNATIONAL STUDENT AND SCHOLAR SERVICES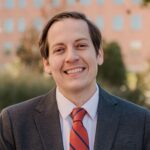 Adam Julian   Director of International Student & Scholar Services
Adam joined UMBC in June 2020 as the inaugural Director of International Student and Scholar Services (ISSS) in the Center for Global Engagement. In this role, Adam provides leadership to the ISSS team responsible for supporting UMBC's international student and scholar community in pursuit of their academic, personal, and professional goals.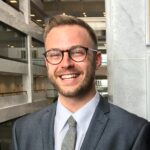 Dave Anguish   Assistant Director of International Student & Scholar Services
Dave serves as Principal Designated School Official (PDSO), coordinating immigration services for F-1 students. He is responsible for advising F-1 students, J-1 Exchange Visitors, and H-1B specialty occupation workers. He leads efforts ensure UMBC's compliance with DHS reporting requirements. He has both undergraduate and graduate degrees from UMBC, and has worked in international student affairs since 2013.
Adwoa Hanson-Hall   International Student & Scholar Advisor
Adwoa assists F-1 students with all kinds of immigration needs, from admitted students to graduates on OPT and the STEM OPT Extension.  She also manages ISSS's communications to international students and coordinates UMBC's #YouAreWelcomeHere Scholarship
Mercedes Arias International Student & Scholar Advisor
Mercedes serves as Designated School Official (DSO) and Alternative Responsible Officer (ARO) assisting F-1 students and J-1 students and scholars with immigration and other needs and concerns. She joins us from Ann Arbor, Michigan and has called Baltimore home since July 2021.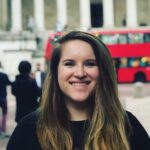 Sarah Cockcroft, International Student and Scholar Advisor
Sarah serves as one of UMBC's Designated School Officers (DSO). She is responsible for assisting international students and scholars with immigration and other questions and concerns. Sarah is originally from Charleston, SC, but has lived in Paris, London, Suzhou, and Buffalo, NY. She has worked in international higher education since 2020.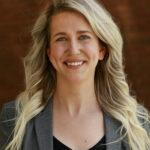 Natalie Lobb   Graduate International Student Support Specialist
Natalie serves as the International Graduate Student Support Specialist. She oversees the day-to-day operations of the Global Ambassador Program. Her role works to build community and ensure a fulfilling and supportive campus experience for all international students.